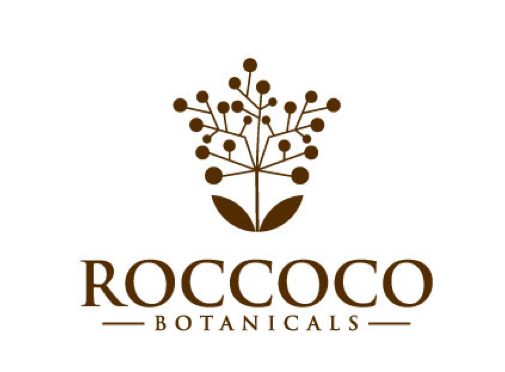 Roccoco Botanicals has a stronger focus on being safe for allergies than it does on being natural. Whilst natural ingredients are Roccoco's preferred way there are many natural products that can create rashes and sensitivities in those who are prone to it. Their brand was formulated with the aim of providing quality skin care that was safe for acneic skins & those who are hyper-sensitive. Roccoco also takes a much more gentle approach to treating acne as they do not believe in peeling the skin. Often times peeling can stress the skin and cause more inflammation. With Roccoco, they use gentle enzymes that will gently exfoliate the skin without harming the living tissue and to soothe the skin. The focus of Roccoco treatments is the keep the skin barrier intact and to reduce inflammation in the skin.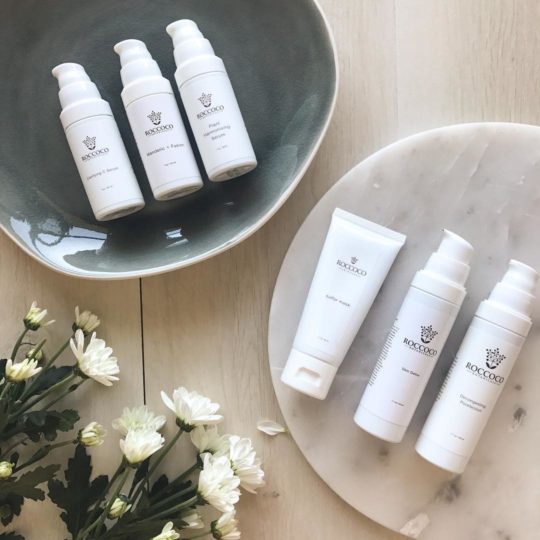 ROCCOCO SIGNATURE BLACKHEAD MELTING TREATMENT – $200
This treatment is designed for those who have a lot of clogging. A thorough skin analysis needs to be done to check if the clogging is all over your skin and determine the causes of your breakouts. Blackhead Melting Treatment is an intense deep clean to the skin that utilizes advanced electrical equipment to soften blackheads and melt microcomedones preventing breakouts from forming. It helps calm lesions and bring down the appearance of inflammation in the skin. LED light is used to shorten the healing time of acne lesions and stimulate the appearance of plump new cells, which helps to minimize the appearance of acne scarring. The LED light has a germicidal effect which can shorten the lifespan of P. acnes bacteria on the skin.
ROCCOCO SIGNATURE INFLAMMATORY ACNE TREATMENT – $110
This treatment is designed for those who suffer from hormonal breakouts and blind pimples to bring down the redness and infection in inflamed skins. A combination of exclusive Roccoco skin purifying herbs are infused into the skin which help to soften impactions and allow for easier removal without causing damage or inflammation. This professional treatment will help to dislodge congestion and help to reduce the number and severity of your breakouts whilst your skin is clearing. LED light is used to shorten the healing time of acne lesions and encourage the appearance of plump new cells, which helps to minimize the appearance of acne scarring. The LED light has a germicidal effect which can shorten the lifespan of P. acnes bacteria on the skin and achieve clearer, healthier skin quickly.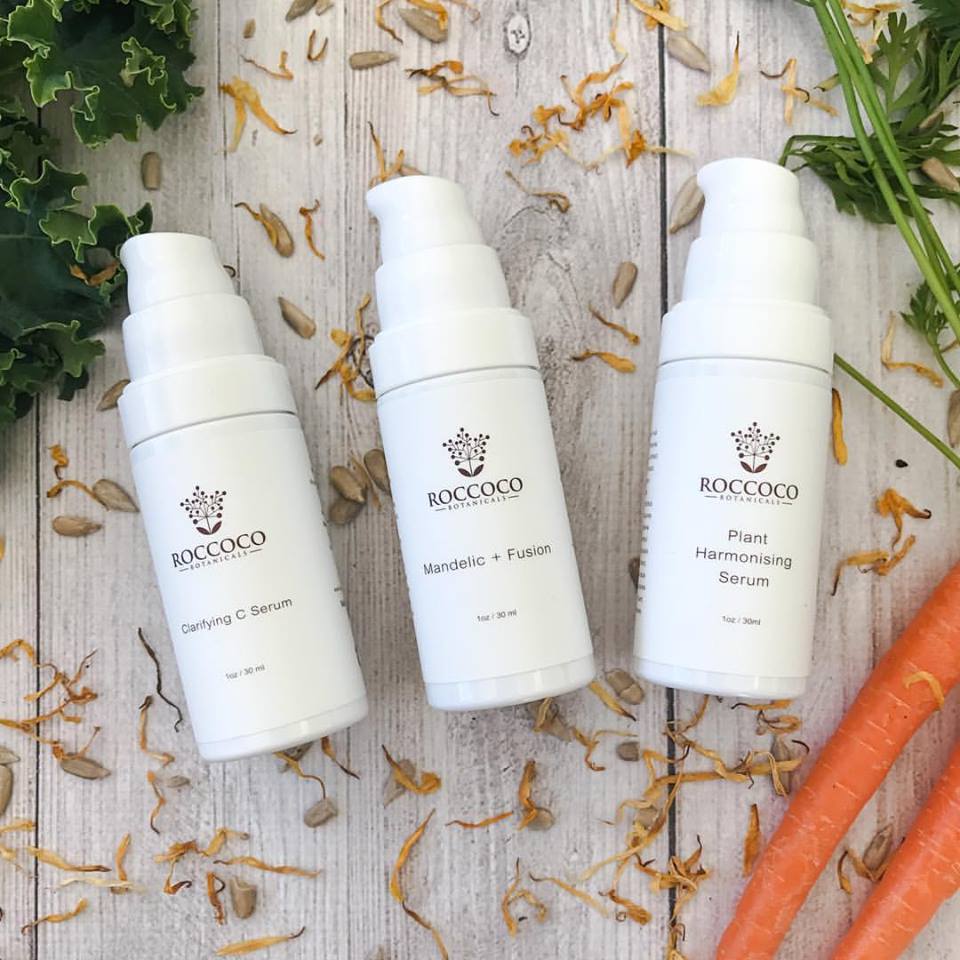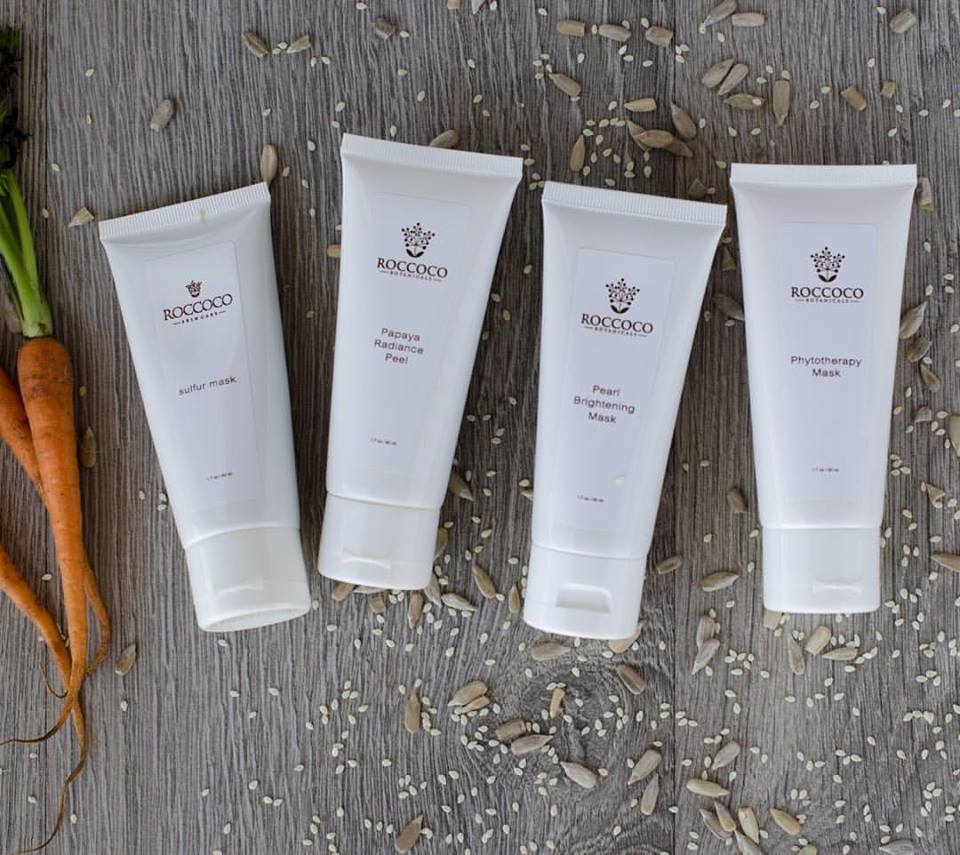 ROCCOCO REDNESS RELIEF TREATMENT – $179
Roccoco's Signature "Redness Relief Treatment" gives you immediate results in reducing facial redness and sensitivity, in ONE treatment! Skin is refined and softened with the natural enzymes of Papaya and Pineapple to gently remove excess skin cells without irritating your delicate skin. Vitamins, Ceramides and our exclusive Dermal Remodelling Complexes are infused with the use of ultrasound into your skin. For maximum skin penetration and immediate skin calming. Chrysanthemum and Rose Facial Mask seals in the actives and leaves the skin calm and incredibly soft and hydrated. LED Therapy helps to calm the appearance of inflammation and improves the appearance of the capillary network by visibly reducing the appearance of diffused redness.
ROCCOCO AYURVEDIC BRIGHTENING FACIAL – $179
This beautiful holistic facial features three amazing products designed to treat melasma, sun-damage and uneven skin tone. This facial is completely non-irritating and is safe for even the most sensitive of skins. Unlike all other pigmentation treatments, this facial involves no chemical peeling and has no post treatment downtime. A biological enzyme is applied to gently exfoliate, remove surface discoloration and smooth out the skin. A blend of Ayurvedic herbs are then painted on the skin and activated with LED light to remove pigment. The treatment is then finished with a native Caviar Lime Mask that instantly brightens, hydrates and refreshes the skin. For optimal results, it is suggested to receive a series of treatments once a week for four weeks as well as to follow the sun protective measures and home care routine that your Esthetician has provided. Maintenance will depend on your commitment to home care.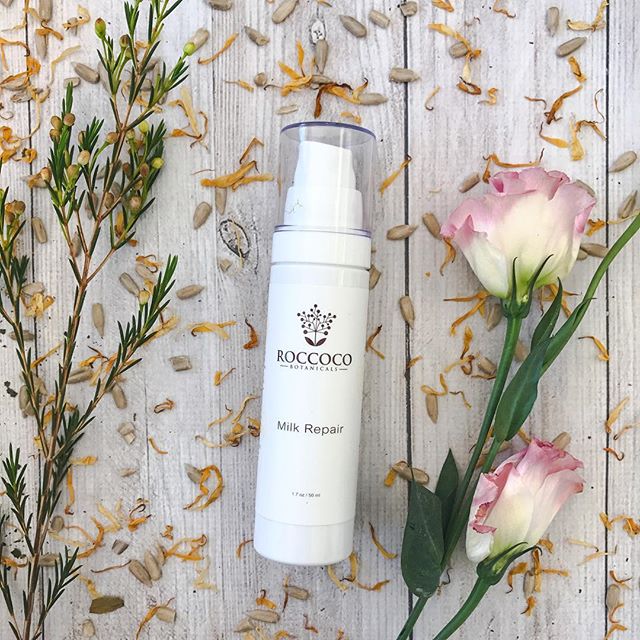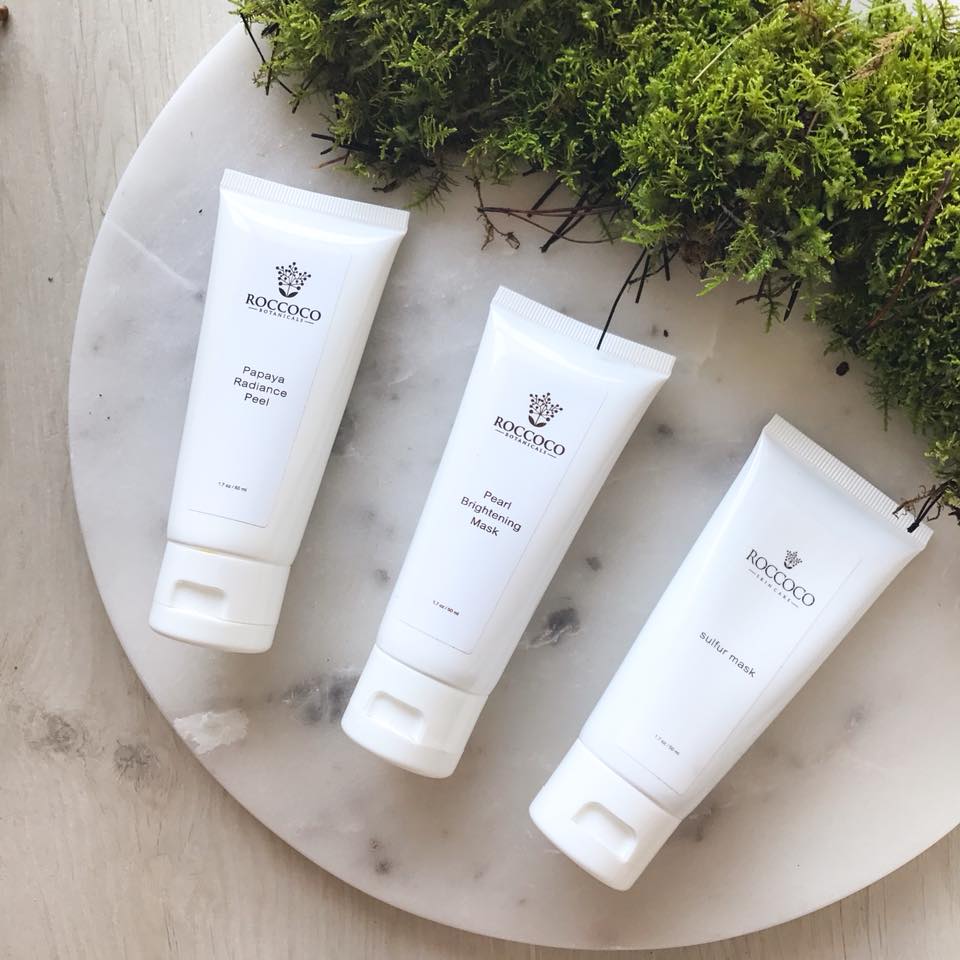 ROCCOCO SIGNATURE DERMAL LIFT TREATMENT – $220
Do you want to feel absolutely ecstatic about your skin in 3-4 months? This treatment combines 3 advanced technologies as well as our Exclusive Roccoco "Dermal Infusion" serum to rejuvenate the skin. Utilizing a low level of electricity known as microcurrent we are able to aid in reducing the signs of aging. The tiny microcurrent impulses trigger chemical reactions at a cellular level to enhance the production of your body's natural collagen and elastin, providing an immediate visible firming, brightening and smoothing of the skin. For sustained results, 8-10 treatments are recommended, spaced no longer than 14 days apart. When the treatments are spaced further apart you lose the effectiveness of the toning component of the treatment. Maintenance appointments are recommended monthly to every three months.
Benefits of the Dermal Lift Treatment Include:
Lifting of the jowls
Elimination of under eye darkness & puffiness
Lifting of the eye lid and eradicating drooping eye
Immediate plumping
Evening out the skin tone
Calms and soothes inflamed skin
Decreases appearance of lines and wrinkles
Promotes collagen and elastic production.
You will receive optimal results for all services on this page if you follow the advice your Esthetician provides which can include: treatments suggested & how often, home care using Roccoco Botanicals as well as maintenance once you have received your desired results.