Our Estheticians and Laser Technicians are licensed and have years of experience. Knowledgeable and welcoming, you couldn't ask for a better group to assist you. The combination of technology and technique make Progressive Laser second to none. Customized procedures to fit your individual needs, from skin type and complexion to hair color & thickness, we make you feel comfortable, informed and cared for during each step of the way.  From consultation through your treatment as well as the aftercare, you'll be more than impressed with our professionalism, quality of service, and just how amazing you'll look and feel.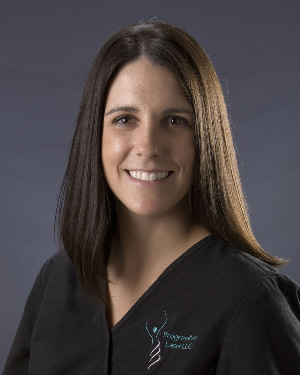 Liza Bartra
Certified Laser Technician
Liza is a certified laser technician, with experience in laser hair removal, skin rejuvenation, and spider vein therapy. She has been with Progressive Laser since 2010. She is committed to providing the highest level of care and service in aesthetic laser services. Her knowledge and careful attention to detail allow her to achieve better results for her patients. She prides herself on educating her patients on their treatment and making them feel comfortable and informed every step of the way. Through her honesty and experience she takes pride in getting her patients their desired results as quickly and realistically, as possible. Through continuing education she prides herself on staying up to date on the latest clinical trials and new and changing treatment guidelines.
During her free time Liza enjoys reading, watching her son Quinn play lacrosse, spending time with her mini-me daughter Naveah, and traveling with her husband and family.
Liza@ProgressiveLaserNY.com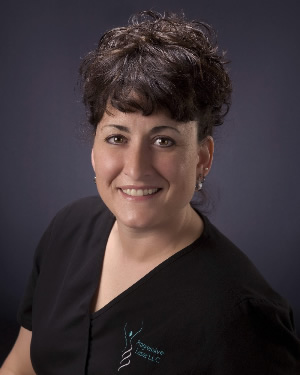 Lisa Parris
Certified Laser Technician
Lisa has been a Certified Laser Technician with Progressive Laser since 2010. She has experience with all phases of laser treatment. She regularly performs skin rejuvenation as well as hair and vein removal and enjoys seeing the improvements in clients skin after treatment. Lisa says the reward for her is knowing she has made someone feel better about themselves. She tries hard to not present a "clinical" type setting and says she want clients to feel educated, free of questions and concerns before treatment is started. She said one client told her after treatment "I am done, now what am I going to do so I can keeping coming to see you"? Lisa said "it was so rewarding knowing she made someone that comfortable on top of being very pleased with the laser treatment results".
Lisa is originally from Central Pennsylvania (Go PSU! ), and currently lives in North East Pennsylvania. A proud mother of two "awesome boys", she spends her spare time with her family as they all enjoy sports and outside activities. Lisa is an avid motorcyclist and feels at home riding her own motorcycle or riding on the back of her husband's Harley all over the USA.
Lisa continually attends continuing education for clinical and management topics helping her remain up-to-date on the latest procedures and technology.
Lisa@ProgressiveLaserNY.com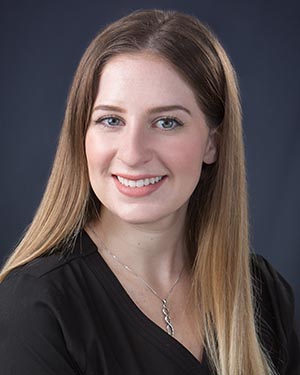 Victoria Brigham
Esthetician/Laser Technician
Victoria is a Licensed Esthetician and Licensed Laser Technician with special certifications in facial treatments, hydrafacials, dermaplaning, nano-needling, chemical peels, paramedical treatments and laser treatments of hair removal and skin tightening. After graduating from the Aesthetic Science Institute in Latham, NY, Victoria has enjoyed expanding her knowledge of skincare through intensive continuing education courses. Realizing that her passion for Esthetics could help others feel secure and comfortable in their own skin, Victoria enthusiastically shares her knowledge and tools with her clients to help provide a result driven service that will leave you feeling rejuvenated and refreshed.
Victoria@ProgressiveLaserNY.com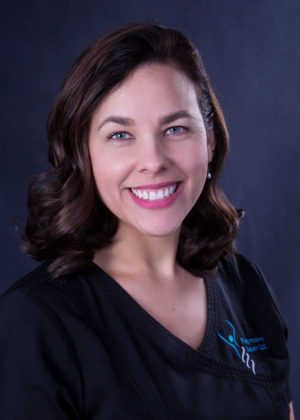 Emily Raab
Esthetician/Lash Artist
Emily graduated in June 2013 from Maximum Style Tec School of Cosmetology in Logan, Utah. As a licensed master Esthetician, Emily is trained to offer you a full range of skin care treatments. She has numerous certifications using Eminence Organic Skincare Facials & Peels, Dermaplaning, and Hydrafacials. She is a certified Borboleta Beauty Lash Artist with both classic and volume extensions as well as a certified CND Shellac Pro Nail Technician. She has a true passion for Esthetics and lets it shine through her smile & the services she offers. Her goal is to make you look and feel the best! She is now offering select services at our second location in Binghamton.
Emily@ProgressiveLaserNY.com