Schedule your appointment today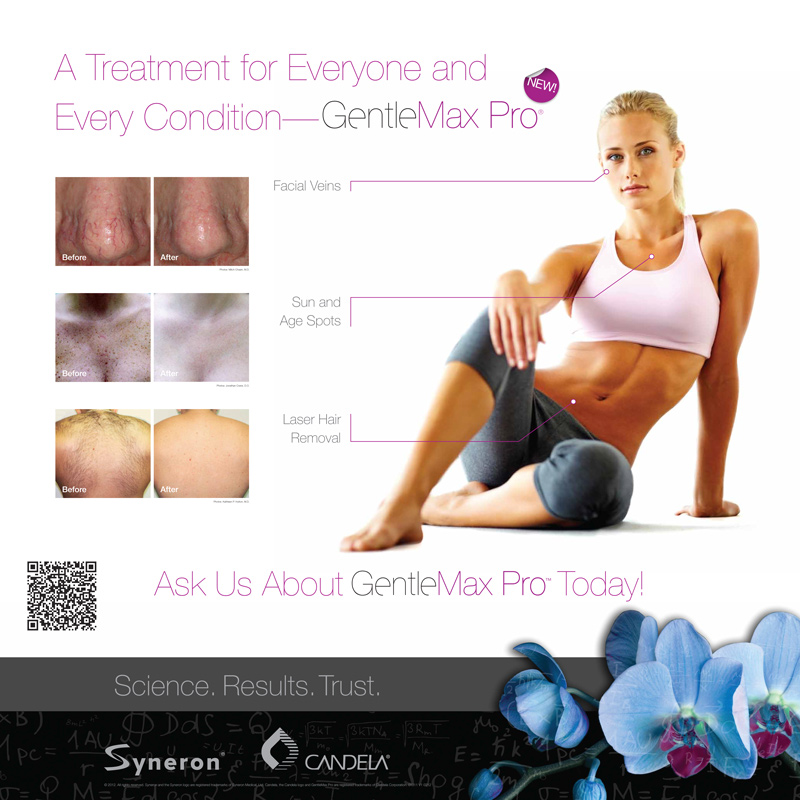 Trust GentleMax Pro to remove unwanted hair, as well as sun and age spots and facial and leg veins efficiently and effectively on all skin types. GentleMax Pro uses laser technology to deliver an intense but gentle burst of energy onto targeted areas of the skin, delivering a controlled amount of therapeutic heat to the targeted area safely and effectively. A treatment could take as little as a few minutes to as long as an hour, depending on the treatment area and the condition being treated. Cost depends on the area and condition being treated as well. The number of sessions depends on the treatment you require and the condition of your skin. For hair removal, multiple treatments are required. Other conditions may clear up in only one treatment, but many factors impact the efficacy of treatments, including the severity of the condition being treated. We offer free consultations to discuss your personal needs!
New clients are asked to download and review this information prior to their first visit.